March 2020 – 'Black Bob's Creek' Wollongong Art Gallery
I would like to warmly invite you all to my next exhibition of new works to be shown at Wollongong Art Gallery titled 'Black Bob's Creek' opening on the 6th of March. There will be an artist talk held at the gallery at 11:00am on the 4th of March. So if you're curious about the title of this show and the place that inspired my latest works, have a read of my catalogue essay here or come to the talk where I will give some background on the development of my practice and discuss the current exhibition.
Exhibition Invite.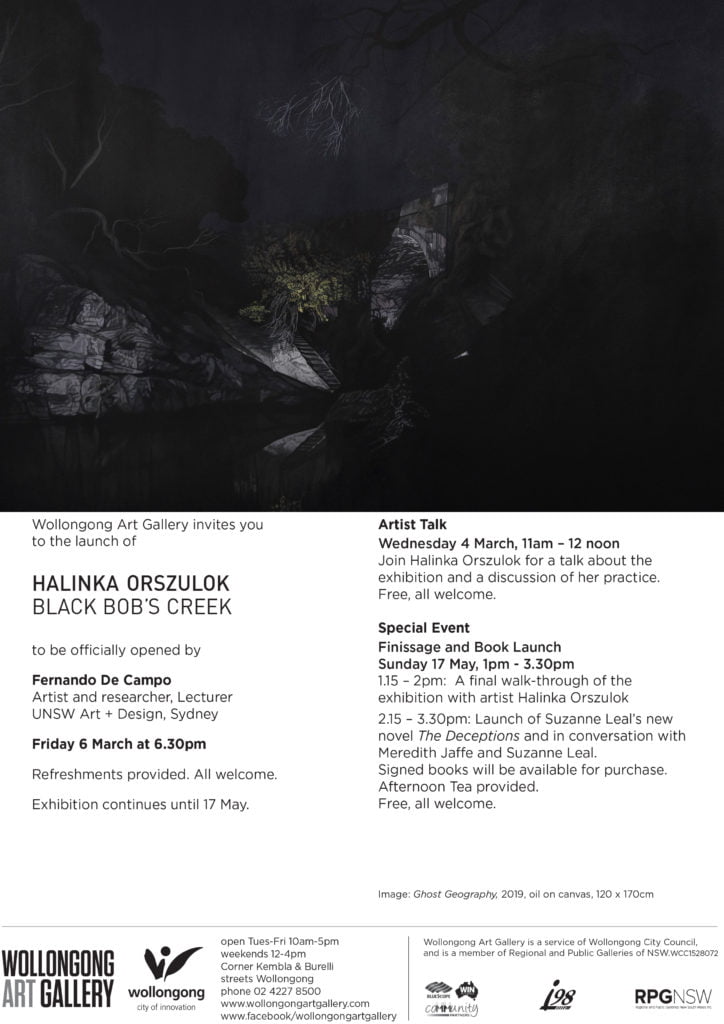 Artist Talk flyer.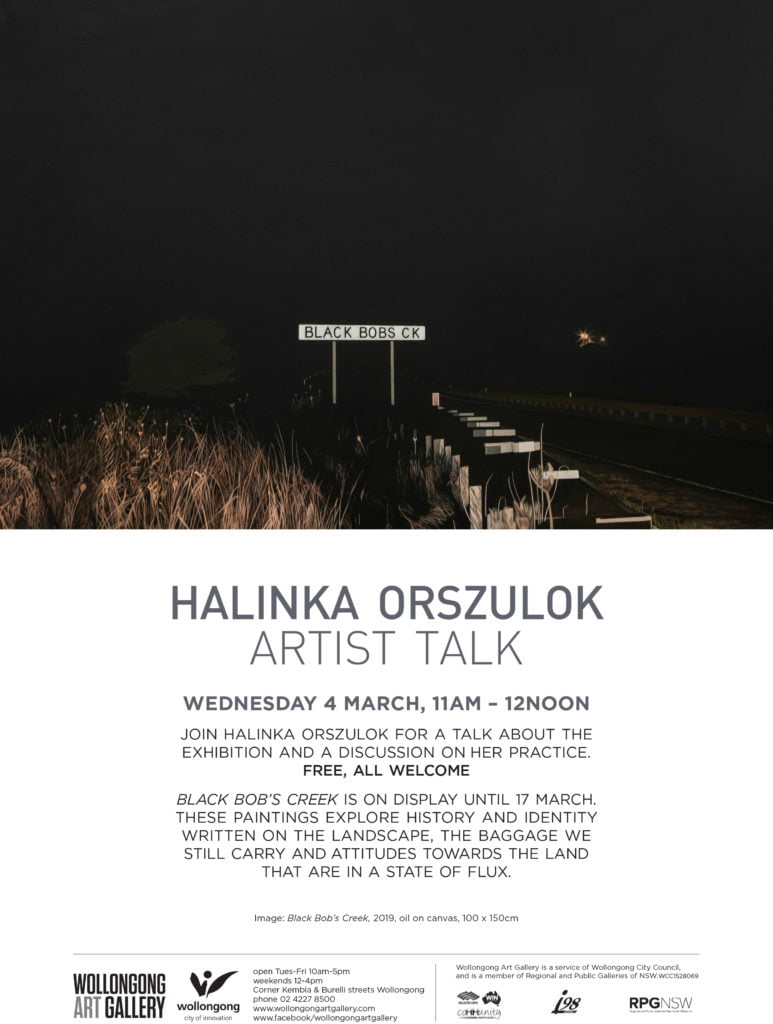 March 2019 – 'Uncertain Territory' Artbank
Almost a year ago saw me curate for the first time, as part of Artbank's emerging curator program. What an absolute thrill and honour it was, to work alongside Head Curator Oliver Watts and Assistant Curator Imogen Dixon-Smith and bring to fruition what was an outstanding show. It far exceeded my expectations and helped to coalesce so many ideas and feelings that I have about representing the landscape in Australia.
You can find the catalogue essay here and images from the exhibition will be in my gallery soon.
Andrew Frost wrote a fantastic review of the show that can be found here.
October 2018 – 'Night on the Outskirts' Flinders Street Gallery
I have updated my Gallery with images from my most recent exhibition at Flinders Street Gallery in Sydney. Varia Karipoff wrote a great piece for Art Guide around this exhibition which you can find here: https://artguide.com.au/interview-halinka-orszulok
Hannah Robson Jenkins thoughtfully explored my work for Art Almanac, which you can find here: https://www.art-almanac.com.au/halinka-orszulok/