Gallery
Below is a selection of Halinka's work. Hover your mouse over the thumbnail for title and dimensions. To see a bigger image, click on any thumbnail. To return to this gallery, use the Back button on your browser.
All images are Copyright (c) Halinka Orszulok – no copying or reproduction is allowed without written permission from the artist. If you would like to use any of these images, please email Halinka.
Please note: If you're interested in acquiring any of Halinka's artwork, please query via the Contact page
2020 – "Black Bob's Creek" – Wollongong Art Gallery
Images for this exhibition will be added to the Gallery here after the exhibition closes. To see the paintings in the meantime, please head to Wollongong Art Gallery, or email Halinka for a catalogue. Use the CONTACT page above.
2018 – "Night on the Outskirts" – Flinders Street Gallery
2016 – "Bad Things Happen To Good People" – Flinders Street Gallery
2015 – "Swamp Motel" – Flinders Street Gallery
2014 – "Don't Fall Asleep" – Flinders Street Gallery
2012 – "Wisdom In Hindsight" – Flinders Street Gallery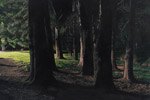 2010 – "Phantoms Of Suburbia" – Flinders Street Gallery
2009 – "Springwood", Boutwell Draper Gallery
2007 – "Melrose Park", MOP Projects
2007 – Paddington Art Prize entry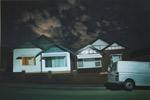 2006 – "Nigredo", G & A Gallery
Pre-2006 Archive